Ideally, musicians should be booked at least 6 months to 1 year in advance of a function. However, the quartet welcomes all interested parties/clients - whether they call 1 day, 1 week, or 1 year before an event. The sooner you contact us, the better the chance of our availabilty on the date of your function.

---
Booking Information
Free, unlimited phone consultation for all clients, days or evenings. You speak directly to a quartet member, not a third party.



Music arranging services available. If there is a piece of music that you want, and it is not available in print, we are able to arrange it for string quartet. Please allow enough lead time.



Musicians dress in formal attire (men tux, women long black) unless client requests casual.



Looking for a smoother jazz sound? The Northstar Jazz Ensemble with The Woodvale String Quartet is an 8-piece instrumental jazz group that is great for background and dancing. Hear a few mp3 examples: Stardust (1.02MB) Autumn Leaves (588KB) Our Love is Here to Stay (647KB).


If you wish to book the quartet for your event, please call or email us. Once we have gathered the necessary information from you, we will send a contract. A deposit is required.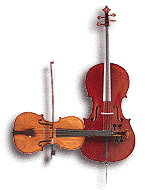 Contact Information
Lynne Canavan at (508) 308-2339 - Marlborough, Massachusetts
or send e-mail to:

To speed up the process, please include as much information as possible:
- Date of event
- Location of event
- Time of Event
- Would you like us for Ceremony, cocktail, or full reception?
---
© 2001 by Roger Kimball
Webmaster